International Society of Radiation Oncology Informatics
4th St. Gallen Radiation Oncology Informatics Meeting
Friday 25th of March 2022, St. Gallen
Dear friends and colleagues,
We are hosting an interdisciplinary meeting on radiation oncology informatics in St. Gallen (ISROI 2022). The purpose of this meeting is to network and exchange ideas. Should you be interested in joining us, please contact us per email.
Looking forward to seeing you,
Paul Martin Putora     &         Samuel Peters
This email address is being protected from spambots. You need JavaScript enabled to view it.              This email address is being protected from spambots. You need JavaScript enabled to view it.
Preliminary programme (Download as PDF):
(most presentations will be in German)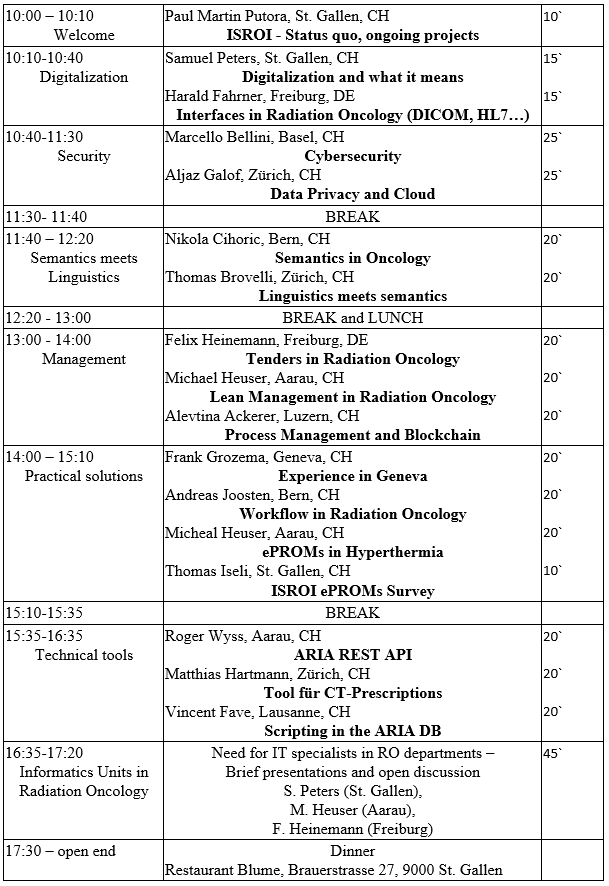 Venue: 
Kantonsspital St. Gallen, 9007 St. Gallen, Switzerland
Rorschacherstrasse 226, Haus 39, Auditorium 006 (arrival see attachment)
Drinks&Dinner:
Restaurant Blume, Brauerstrasse 27, 9000 St. Gallen
Registration fee (incl. dinner):
The registration fee will include the meeting, snacks and dinner.
Members 30 CHF
(annual membership fee is 50CHF if you are interested in becoming a member)
Non-members 70 CHF
Credits: This event is awarded 6 CME points by the SRO (Swiss Society of Radiation Oncology), and 6 Credit Points by the SSRMP (Swiss Society of Radiobiology and Medical Physics).
Sponsors / Support:
Main sponsor: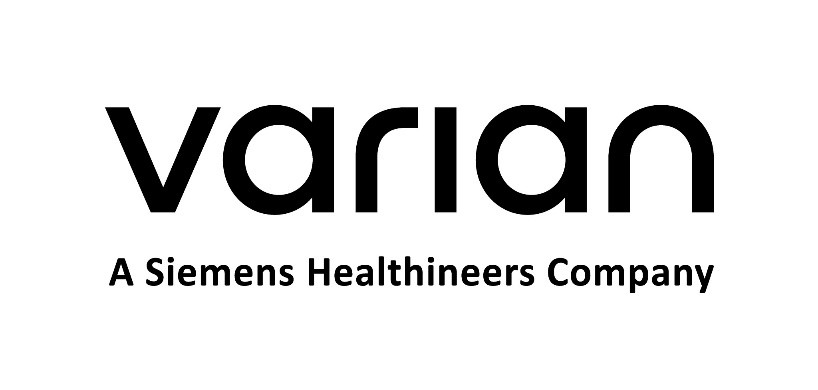 Supported by: